The INCCA Foundation – Our History and Who We Are
The International Cervical Cancer (INCCA) Foundation is an international organization dedicated to reducing cervical cancer morbidity and mortality through patient care and education. Our non-profit organization represents the cooperative effort of medical professionals from multiple disciplines including: general gynecologists, gynecologic oncologists, family physicians, nurses, pathologists, and virologists.
In May 2005, we launched our initial humanitarian program in Cusco-Peru with 45 medical specialists from 5 countries (Journal of Lower Genital Tract Disease 2006;10:58-62). In collaboration with specialists from INEN (Instituto Nacional de Enfermedades Neoplásicas)-Peru's national cancer hospital, 90 nurses were provided with free training in Pap smear techniques. This dedicated group of nurses subsequently performed Pap smears on over 8000 women, many of whom received cervical cancer screening for the first time during our campaign.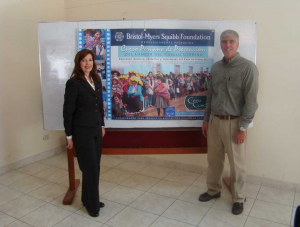 In a variety of different months during 2006 – 2012 the INCCA Foundation returned to provide care to the women in city of Cusco as well as Urcos, an outlying town. In May 2008 our Clinic opened with a full time staff. All the equipment and supplies utilized in this campaign were donated by participating individuals, international hospitals or corporations. In the span of 5 days, the medical professionals of the INCCA Foundation evaluated nearly 1,000 low-income women with Pap smears and colposcopy. Women identified with significant precancerous cervical disease were treated surgically by the volunteer team. This effort was coordinated with Peruvian health care professionals in Lima, Iquitos, Cusco, and Urcos. We are committed to establishing a permanent presence in Cusco in order to provide continuous high quality care for Peruvian women. Of equal importance, we plan to continue expansion our services to rural areas where women have limited access to cervical cancer screening. Through collaboration with local government and health care organizations we will continue working towards our goal of reducing cervical cancer morbidity and mortality in Peru.